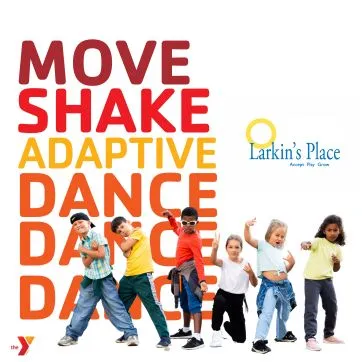 Move Shake Adaptive Dance
Dance is a great way for people with different abilities to have fun while improving motor skills, confidence and socialization. Through simple patterns, sequencing and repetition, the students will learn the basics of movement, rhythm and basic dance. Creative movement and stretching will also be incorporated to promote artistic freedom and strengthening of the body.
Age: 
8 - 18
Date: 
Thursdays; October 19 to December 14
Time: 
6:30-7:15 PM 
Cost:
$60/member; $80/guest member
For any questions about accessibility, or if your child needs any kind of modification, please contact the Larkin's Place Director, Alyssa Anderson.
NOTE: You will receive an email from the Larkin's Place director to confirm your registration. Class is based on minimum participation requirements