Aging well in Body. Mind. & Spirit
Active Older Adults (AOA) in the YMCA experience a strong sense of belongingness and a network of friends who provide supportive communities for sustained health and well-being. Through on-going, fun, safe, and engaging programs, activities, and events AOA members increase their self-confidence and sense of achievement while building relationships and celebrating the success and milestones of each older adult within their AOA community.
This group is for our Y members over 50 years of age. Join us for activities, fellowship, and fun. Each month we will have a different topic such as equipment demos, nutrition, games, and more. 
Arts & Crafts >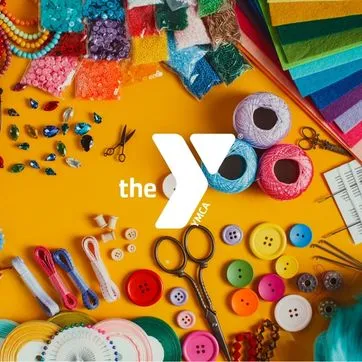 Arts & Crafts
Have a special skill or favorite hobby?
Bring your supplies and share your knowledge with others in a social setting.
Day:
Thursdays, weekly
Time: 
1 - 2:30PM
Age:
50+
Learn to Play Pickleball >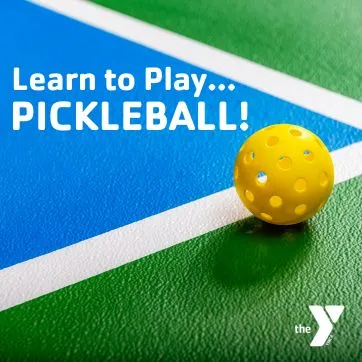 Learn to Play...Pickleball!
Are you interested in pickleball, but don't know how to play?

We are excited to offer a new 4 week program teaching the fundamentals of pickleball. You will learn the rules of pickleball, serving, scoring, and will get a chance to play!
Session I: January 8 - 29
Session II: March 4 - April 1
Day:
Monday
Time: 
10–11am
Cost:
$25/member; $35/guest member
Age:
50+
Prayer Shawl Ministry >
Prayer Shawl Ministry
Compassion and the love of knitting/crocheting have been combined into a prayerful ministry and spiritual practice which reaches out to those in need of comfort and solace, as well as in celebration and joy. Many blessings are prayed into every stitch.
The making of a prayer shawl is a spiritual practice which embodies our thoughts and prayers for the receiver. It is a gift freely given with no strings attached. Made in prayer, as prayer, for prayer, the shawls are passed on hand-to-hand and heart-to-heart.
Day:
TBD
Time: 
TBD
Age:
50+
Cost:
TBD
Let's Take a Stroll >
Let's Take a Stroll
Lace up those tennies and let's stroll!
Every week, we'll get the blood flowing with a walk, while talking with friends. Bundle up and walk around the Y or upstairs on the walking track if the weather is too cold. Join us to get your body moving during the winter months!
Day:
Tuesdays, weekly
Time: 
10 AM
Age:
50+
Men's Dementia Support Group >
Men's Dementia Support Group
If you are caring for a family member with dementia and would benefit from in-depth discussion about this journey, you are welcome to join us. We gather in support of one another to share our stories freely and confidentially.
Registration NOT required.
Day/Time:
Tuesdays; 9 AM
Wednesdays; 10:30 AM
In person and on Zoom.
Chocolate Extravaganza >
Chocolate Extravaganza!
Come celebrate Valentine's Day with us!
It's a chocolate potluck! Bring your favorite chocolate dessert and enjoy the company of friends.
Day:
February 14
Time: 
1 - 2:30 PM
Age:
50+