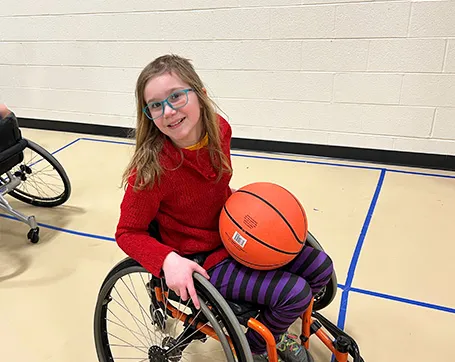 Wheelchair Basketball
This is for any individual who has a physical disability which would impair them from playing competitive standup basketball. Led by a Paralympian, this season will focus on skill-building and learning, with the intention of being competitive.
*Athletes do not need to use a wheelchair in their daily lives to play.
Program chairs will be provided to anyone who needs one.
Age: 
5 - 18
Date: 
Tuesdays
Time: 
5:30-7:30 PM
Cost:
$75/member; $130/guest member
For more information or eligibility information, please contact Alyssa Anderson, Larkin's Place Director.
NOTE: You will receive an email from the Larkin's Place director to confirm your registration. Class is based on minimum participation requirements