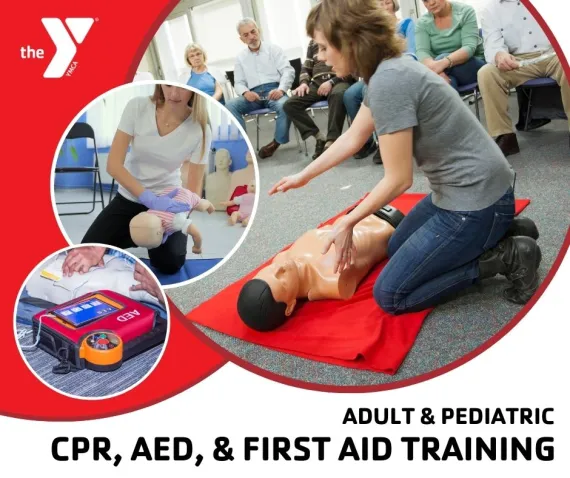 Performing CPR can triple a person's chance of survival. We have monthly classes being offered here at the Y.
The Adult and Pediatric First Aid/CPR/AED is a blended learning course that equips students to recognize and care for a variety of first aid, breathing, and cardiac emergencies involving adults, children, and infants. In the blended learning format, the online portion (accessed via mobile desktop or tablet) must be completed prior to attending the Instructor-led skills session.
This course is designed for students who need a certification that satisfies OSHA workplace or other regulatory requirements.
Upon successful completion, a valid 2 year digital certificate for Adult and Pediatric First Aid/CPR/AED is issued to participants.
December 9 12-3 PM
January 13, 2024 12-3 PM
February 10 12-3 PM
March 9 12-3 PM
March 23 12-3 PM
April 13 12-3 PM
April 27 12-3 PM
Questions? Contact Julie Logan, Assistant Aquatics Director.
julie.logan@ccymca.net