Playgroup with Developmental Services Center (DSC)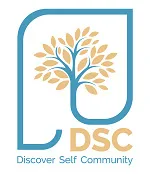 This group will be led by therapists and individuals going into the therapy field, and is for ANYONE! The goal of this playgroup is to provide inclusive and fun experiences to all children, including those with disabilities. 
The 8-week program features a schedule of structured play. We would love to have you and your child join us for songs, fun, and interactive play!
Sample schedule:
Hello Song

Gross Motor Activity

Sing-Song Activity

Sensory Activity

Fine Motor Activity

Goodbye Song
Age:
0 - 5 
Time:
Wednesdays; 10:30-11:30 AM
Cost:
$56/member; $64/guest member
NOTE: You will receive an email from the Larkin's Place director to confirm your registration. Class is based on minimum participation requirements